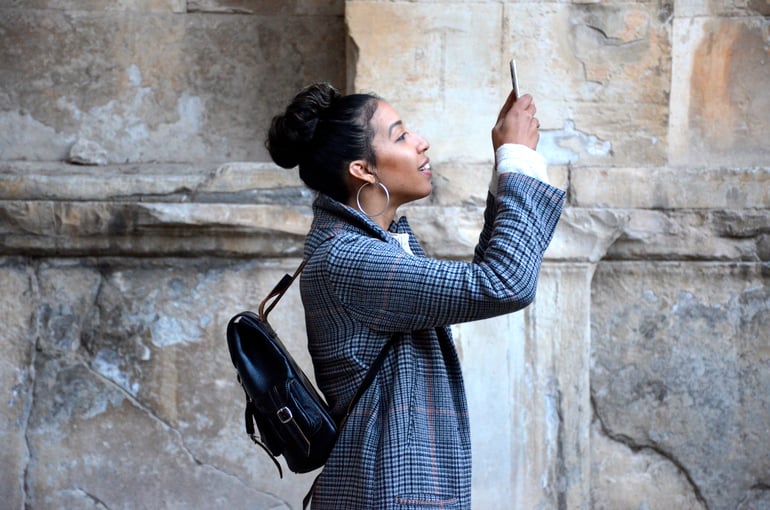 Taking the influencer route versus traditional marketing can have a lot of positive benefits for your company. Using an influencer platform can make finding, communicating with and managing influencers easier, all while cutting your e-commerce marketing expenses. If you're looking to partner with influencers and save some cash along the way, influencer platforms are the way to go.
Finding Influencers Made Easier (and Cheaper)
Finding influencers, especially the right influencers, takes way more time than people think. With thousands of influencers gaining traction on various social media platforms, it can be hard to sift through the masses. Influencer platforms streamline and simplify this process so you can spend more time planning your campaign, not scrolling endlessly through hashtags to find influencer posts. Every brand knows that time = money, and influencer platforms eliminate wasting valuable work hours.
Some platforms act more as influencer search engines, where you can find influencers based on what they post about, their follower count and even where they live. If you're looking for baking bloggers with over ten thousand followers who live in Los Angeles, many influencer platforms can lead you to those influencers you're looking for. Beware: these types of platforms still require a lot of time to search and sift through the results the platform pulls up. If you don't have a highly targeted idea for what kind of influencer you want to work with, you could end up with a couple hundred pages of influencers to look through.
Other kinds of platforms take a more hands-on approach to make influencer marketing even simpler for brands. Some platforms extend their services to be more than just an influencer search engine by sharing their expertise in other areas of the influencer marketing process. At Statusphere, we handle everything from matching brands with influencers, to shipping out the products, to reporting on campaign results. This full-service approach not only saves brands valuable work hours, but also eliminates the cost for hiring a designated employee to manage the influencer marketing campaign.
Increase Mobile Sales Through Influencers
More and more people are turning to their phones instead of their computers or in-store shopping to make purchases. In fact, 53.9 percent of all retail e-commerce is expected to be generated via mobile devices by 2021. This means brands need to focus their attention on how their marketing strategies push customers to their online stores, and if these methods are optimized for shoppers using their phones.
Influencers can help drive mobile sales because their content is posted on various social media platforms, which most people view on their mobile devices. Meaning, if an influencer your brand is partnering with posts an amazing lifestyle shot highlighting your product on Instagram and tags the brand, they're instantly increasing the chance for an online sale. When their followers click through to your brand's Instagram feed, they should see a link to your online store in the account bio, or even better, a direct link to the product using Instagram shopping app plugins. With influencers playing such a big role in driving customers to brands' mobile sites, brands don't have to put as much money behind efforts to get customers to their sites. Influencer platforms help brands find and work with influencers who produce content that is appealing and makes people want to purchase the product.
Save Money on Photoshoots with Influencer Posts
Since customers aren't seeing the products in person, e-commerce websites have to compensate with high-quality product photos. If a brand is constantly coming out with new products, it can be expensive to pump out new photoshoots. Influencers are a great way to get these high-quality images at a fraction of the cost of numerous photoshoots. Many influencer platforms show influencer's content or link directly to their feeds so brands can gauge their work before they agree to partner with them.
While being able to see an influencer's posts ahead is helpful, it doesn't always mean said influencer is a perfect match for your brand. That's why it's important to utilize platforms that vet influencers and are more hands on to ensure influencer campaigns run smoothly. At Statusphere, we not only vet all of our influencers, but we limit the amount of influencers we accept into our network to guarantee the content they produce for brands is high quality. We also maintain communication with influencers to make sure they post about the brands' products. This prevents brands wasting money and product on influencers who don't put effort into their posts, or worse, never post the product at all.
In many ways, influencer platforms make influencer marketing easier to execute and easier on brand's marketing budgets. To learn more about how Statusphere can help your brand as an influencer platform, click here.