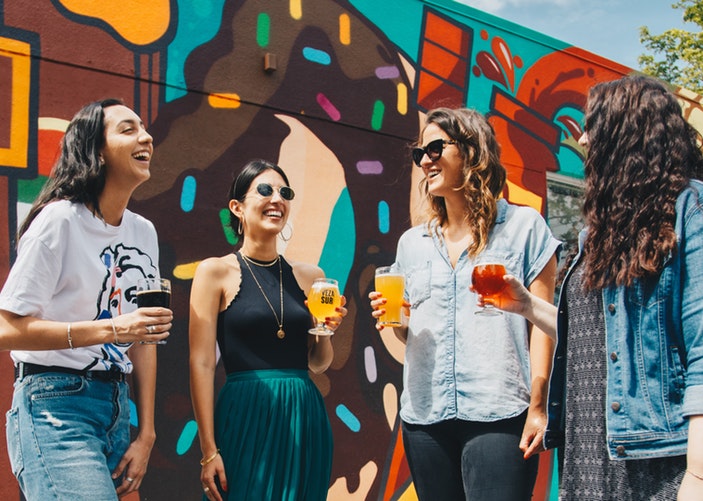 At a glance, influencer product gifting can seem a bit overwhelming. We know the feeling. With all the steps and tasks involved in a campaign, it can feel like a huge project that could easily get out of hand. That's why we suggest utilizing influencer marketing platforms to do product gifting at scale. These platforms help optimize every step of the way whether you're new to product gifting or a seasoned vet.
Work Smarter, Not Harder
When preparing to run a product gifting campaign, the worst thing you could do is underestimate how much time you'll need to invest. Think it's easy? We talked to brands about their processes for finding influencers and building their own campaigns, and this is what we found! Let's break down the average time it takes to run a single influencer product gifting campaign:
Step 1: Identify your target audience: 1 - 2 HOURS

Step 2: Create list of 125 influencers you want to target: 5 - 10 HOURS

Step 3: Create offers and pitch influencers: 5 - 10 HOURS

Step 4: Influencer communication and negotiation: 15 - 20 HOURS

Step 5: Ship product to each influencer: 8 - 15 HOURS

Step 6: Send reminders and make sure they did their part: 8 - 20 HOURS

TOTAL: 70 Hour Average
Platforms for Every Step
Luckily, there are platforms available for building and optimizing each part of a product gifting campaign.
Influencer Search Platforms: These massive online databases help brands find influencers based on certain criteria. Looking for female fitness influencers living in California with 10-30,000 followers? An influencer search platform can help you identify them and knock out steps 1 and 2.

Influencer Management Platforms: Maintaining communication with influencers is often the most time-consuming and stressful part of running a product gifting campaign, and these platforms take that load off. They also help monitor how the campaign is running overall, giving you more time to work on other projects instead of chasing after influencers who haven't posted per your agreement. Steps 3, 4 and 6 aren't even an issue now!
By using platforms that specialize in each piece of the product gifting process, you can cut down on the number of hours needed to have someone dedicated to the campaign in-house. In the long run this could actually save you money, as this person would be free to accomplish other tasks. It also saves your brand from needing to hire someone specifically for an influencer marketing manager role, as running these campaigns can be a full-time job.
They also help you work with more influencers at once. Managing a whole team of influencers can become a mess of DM's and emails that become a major headache for the person in charge of them.
Get Comprehensive Data
One step we didn't include in the timeline above is all the post-campaign work that needs to be done. Compiling data to justify the money you spent on a campaign and to show results is another time-consuming, yet crucial task. There are many different campaign metrics to evaluate, from comments, to likes, to Instagram Story mentions and more, and it can be hard to pinpoint what to track. The more posts you have from different influencers the more difficult the task becomes. Luckily there are platforms for this too!
Influencer Data Platforms: When collecting this data from multiple sources, and posts from various dates, some important stats might slip through the cracks if you're trying to pull the data yourself. To avoid an inaccurate report you can have a platform perform the job for you so that no stat gets left behind. These platforms help you scale your gifting campaigns because they show your team the success of the campaign, how it's generating ROI and how you can improve your next campaign.

Full-Service Platforms
You might have noticed that we skipped step 5. That's because the only way to get this task covered is to go with a full-service platform. These platforms handle everything, from finding influencers, to influencer communication, to sending out the products and reporting on the campaign results. They run the campaign for you so you can focus on higher-level strategies and gameplans. Utilizing these platforms is the best way to scale influencer product gifting campaigns for your brand.
Use Statusphere: At Statusphere we help you scale your product gifting campaigns, without the added cost of building an in-house team. Statusphere handles everything from influencer communication, match-making, shipping and reporting!
If the task of running a large-scale product gifting campaign seems overwhelming, or if you don't know where to start, then we recommend using some of these helpful platforms. There is no shame in asking for help when you need it, and with large-scale campaigns it could be vital to getting them off the ground and ultimately seeing results. With Statusphere, our team has years of experience working with brands to build campaigns tailored to them. Take out the uncertainty from your next campaign and add us to your tool belt by applying to be part of our network here.