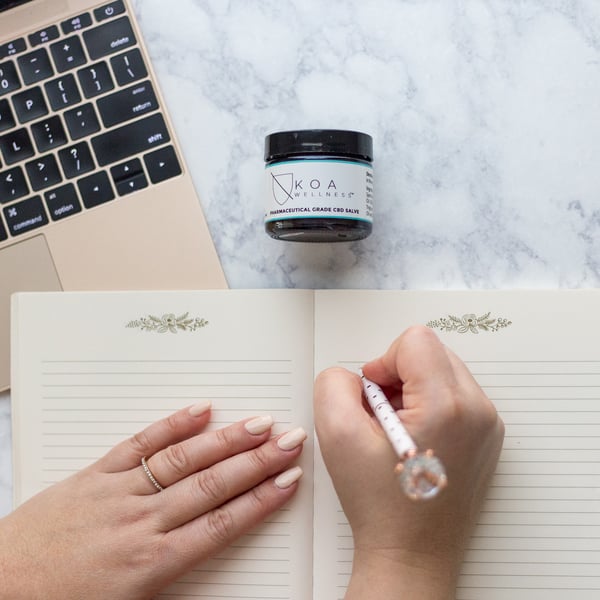 Influencer product seeding is the act of sending product to social media influencers with the hopes of starting word-of-mouth referrals, gaining feedback about your product, and/or creating organic user-generated content. If you are looking to start an influencer seeding campaign of your own, check out our blog on how to get influencers posting about your brand in 30 days. Once it's done, you'll want to look at what worked and what didn't. Here are some ways to evaluate your influencer seeding campaign:
Assess Reach
Evaluating reach can determine how many people actually saw the product you're seeding. Some ways to evaluate reach are:
Clicks: Looking at how many people followed the call to action or used the "Swipe Up" feature on the influencers' seeding posts is a way to view click rates. It's important to remember that the "Swipe Up" feature is only available to Instagram users with over 10k followers. But don't let this steer you away from influencers with less than that - it's all about engagement rate and how well the influencers matches your brand.
Impressions: This is a common metric for social marketing but it can be challenging to measure for influencer campaigns. To see actual impressions, the influencer will need to have a business account on Instagram or Facebook, or give you access to their blog's Google analytics. Since this is so difficult to track, we recommend focusing your efforts on evaluating other metrics that assess reach.
Traffic Statistics: An increase in follower count or overall engagement during an influencer seeding campaign indicates traffic was driven to your brand's social media. (Note any before and after numbers you may want to reference later.) Be sure to also monitor referral traffic to your website throughout the campaign. If there was more on certain days, check if an influencer's post went up that day.
Measure Engagement
Measuring engagement after a product seeding campaign is a way to know if the influencers you partnered with were a good fit for your brand, and if they were able to create interesting content. Take note of Influencers whose seeding posts got high engagement so you know who to partner with again for future campaigns. Some metrics to consider are:
Likes: Comparing influencer seeding posts is a great way to see which ones your audience valued the most. It also gives you the opportunity to observe any trends that contributed to getting more likes. Look at photos, videos and even captions to see what content resonates with them the most.
Comments: Comments suggest that people were actually interested enough in the content to leave feedback instead of just liking it. This is also a prime place to check for any opinions or first impressions about your product, brand and influencers' posts. Evaluate the number of comments per influencer photo to see which type of content is receiving more.
Shares: Tracking shares on influencer seeding posts can measure whether or not the consumers found the content valuable enough to share with their own followers. This can also increase your brand's reach because with every share comes new views from a whole new audience.
Brand Mentions: Every tag, mention and share that involves your brand matters. It's important to see if the amount of times your brand was mentioned increased as a result of your influencer seeding campaign. This also measures your efforts in building brand awareness.
At Statusphere, we consistently track the likes, comments and total reach of each influencer's post in a database to create clear monthly reports. This way, brands are able to easily measure the success of their product seeding campaigns without all the calculating. Find out how Statusphere can help with your next campaign!
Analyze Sales
Along with reach and engagement, increasing sales is always a main goal in any campaign. Keep in mind that influencer marketing is just one piece of the puzzle. You can have tons of influencers posting about you, but a confusing website or check out process will greatly affect your sales. Here's a few ways to track your sales after your influencer seeding campaign:
Promo Codes: By monitoring your campaign promo codes, you can track sales success and future purchases. If not a lot of people used it, was the deal enticing enough?
Affiliate Links: Affiliate links track the amount of sales per individual influencer. An influencer's ability to drive sales is a good indicator on whether or not you should continue any future partnerships.
Monitor Google Analytics: You'll want to track Google analytics to see how traffic is affected when influencer posts go live. For inspo on brand's that have killed it with influencer product seeding, check out this post!
Pay Attention to Feedback
Although we all want our feedback to be positive, you can still use negative feedback to improve your influencer seeding campaign for the future. Feedback can be gathered via surveys, questionnaires or even found in your very own comments section. Look for the following:
Product Feedback: Was your product well received by influencers and consumers? Were the influencers' posts/reviews positive? Did their followers seem interested to try it in the comments? The answer to these questions will tell you if you need to alter your product or target audience for the future.
Influencer Feedback: Ensuring a positive influencer experience is a crucial component to an influencer seeding campaign. If their experience is negative, there review might be too. To avoid this, ask the influencer for their feedback after the campaign. Were the campaign guidelines clear and easy to follow? Did they have a timely shipping arrival? Make adjustments as necessary.
Customer Feedback: What your paying customers think of your product and overall brand is equally important. Examining comments and reviews from actual consumers, and how they align with the influencers' feedback will help you decide if your product or brand needs to improve.
Like all marketing, there's many factors that contribute to success. Influencer product seeding is not a silver bullet, but rather an investment. It takes time and should contribute to a larger marketing strategy that includes good branding, a good story and a good product. If you're looking to invest in influencer product seeding for your brand, click here to learn how Statusphere can help!