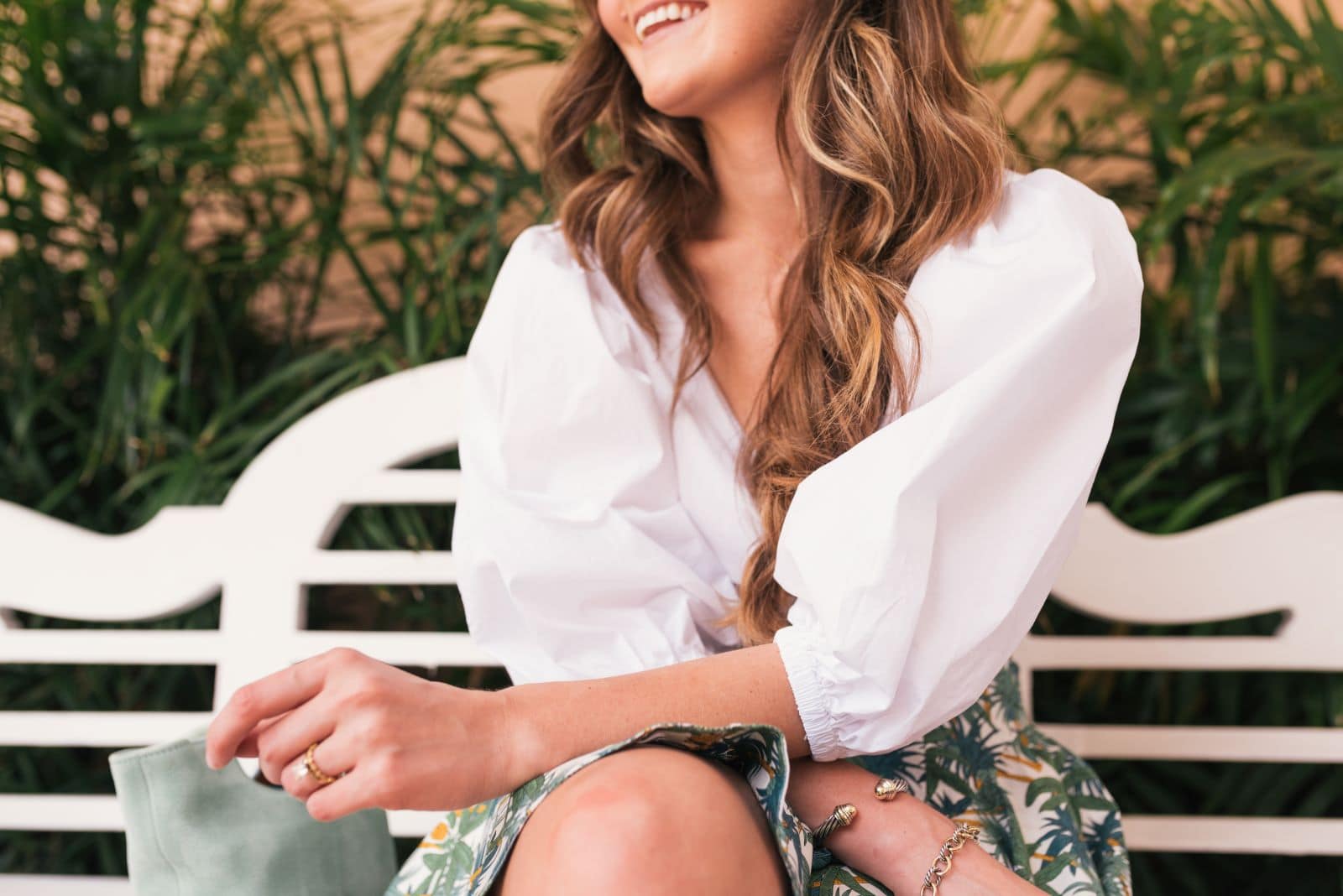 By now, you've probably heard about social proof. But if you're a little unsure about what it looks like, or how to leverage it within your marketing, we're here to fill you in!
As a reminder, social proof is a phenomenon in which a person's actions are influenced by the actions of others – they see someone try an electric toothbrush they've been eyeing and decide it's time they bought one too. (Here's everything you need to know about social proof in more detail and why it's critical for your brand in 2022.)
To really understand social proof, we think it helps to see examples. So, without further ado, here are 7 social proof examples and why they work!
Reviews
1. Amazon - The pioneer of online shopping does a really good job at weaving social proof throughout its website in the form of reviews. On each product page, customers have the option to leave a review, a star rating and even video or images to enhance their feedback. Amazon then prominently displays them on product pages, and even allows visitors to filter their product searches by star-ranking, making it easy for them to shop by the highest-rated products.
Reviews have been shown to have an impact on sales. In fact, positive reviews increase sales by 20% on websites that build them into the shopping experience.

Here's a snapshot of the review section on Amazon's product pages.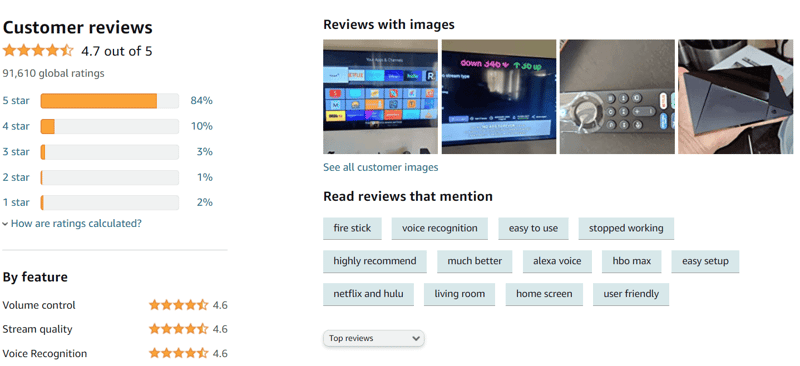 Immediately, visitors can see images of the product, keywords that appear in several reviews, and star ratings broken down by percent.

In doing so, Amazon provides their customers the information and first-hand consumer experiences they need to make good purchase decisions – which is what social proof is all about.

2. Nutraflow -Nutraflow provides an example of how reviews can be used throughout the online experience. The supplement brand includes customer reviews on their

Instagram

posts and stories, and also displays their top customer reviews on their homepage.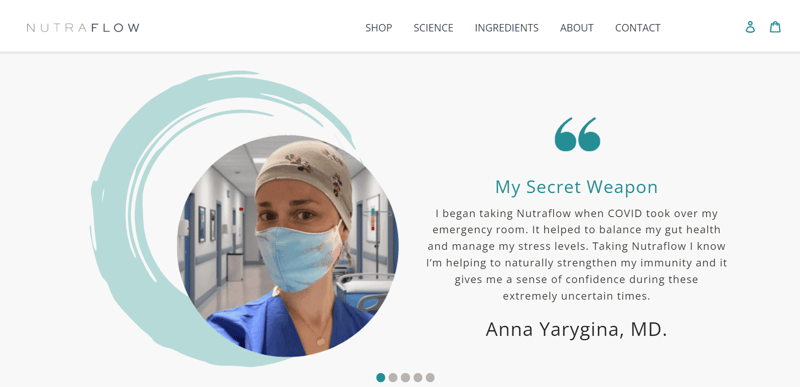 By incorporating reviews into their website as well as on social media, Nutraflow can increase the number of touch points consumers have with this type of social proof. They may see the brand first on social media in the form of a review post, and then click through to their website where they find even more reviews. Stringing this form of social proof throughout the buyer's journey is a great way to increase marketing effectiveness and even sales.
Credentials & Awards
3. Tersano - Highlighting credentials and awards is another way of demonstrating that your brand or products have been tried, tested and enjoyed by others. Tersano infuses this type of social proof throughout its website, from it's homepage to product pages and more.
The sustainable cleaning brand even has an entire tab on their website called "proof" where they display their certifications as well as several pdf documents about their ingredients and how they effectively fight viruses.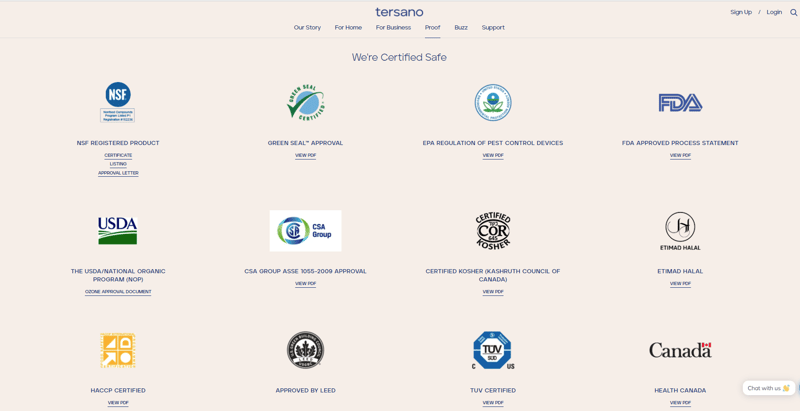 In addition to their certifications and studies, they display well-known companies who use their products, along with the press mentions they've received, and more. All of this together really backs up the fact that their brand and products are used by and trusted by a large number of organizations and people.
This form of social proof is particularly helpful for their products because it backs up their claims, provides peace of mind and allows consumers to easily do their own reading before making a purchase. Seeing so many third-parties giving their stamp of approval is bound to instill purchase confidence.
Expert's Stamp of Approval
4. GlamBaby - According to HubSpot, the expert's stamp of approval form of social proof "is when a thought leader or influencer approves of your product."
Typically, this stamp of approval comes from someone outside the organization. But GlamBaby, an eyewear brand for kids, uses a slightly different approach to their social proof. As a professional optometrist, their founder, Dr. Arian Fartash, provides her own seal of approval on the effectiveness and benefits of her company's UV sunglasses and blue light glasses for kids. This stamp of approval can be seen on the brand's Instagram bio and on the "About" tab on their website.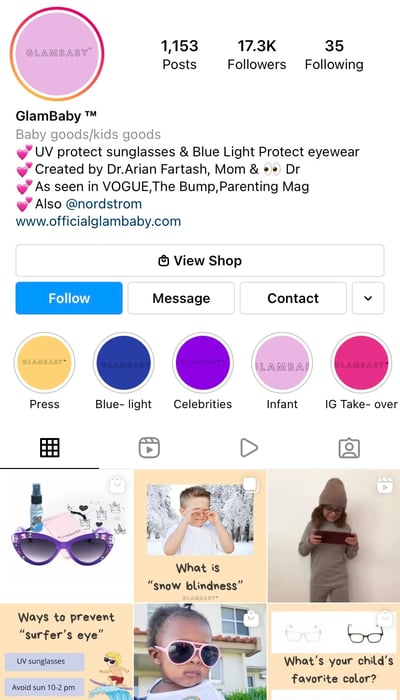 This kind of social proof, combined with the product reviews and ample user-generated content posted on their social media provides potential customers with the social proof necessary to trust GlamBaby's products and feel more confident making a purchase.
User-Generated Content
5. Rare Beauty - User-generated content is a powerful form of social proof. In fact, 92% of people trust recommendations from others over brand messaging. Selena Gomez's recently launched makeup brand is a great example of how to showcase user-generated content on social media.
On their Instagram feed, they repost TikToks, images, Reels and more of consumers using their products for their followers and potential customers to see. As consumers come across this content and see their peers using the products, they're more likely to think they'll have a good experience with the products too.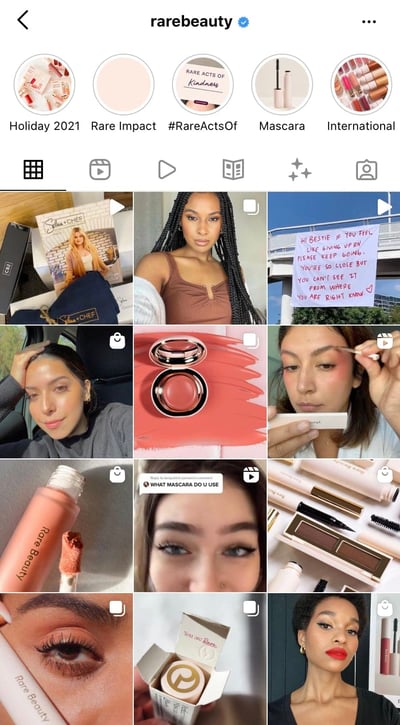 Incorporating UGC into your social media content is a great way to extend the content's reach, show your products in action, establish trust and boost social proof. This is because it creates ongoing visual proof that others have already had great experiences with your products and may even give consumers some great inspo on how to use your products for themselves!
6. Ole Henriksen - Skin care brand, Ole Henriksen, is another example of a brand who uses user-generated content to build social proof. Toward the bottom of their homepage they display UGC from their customers, collected from social media.
They even have a gallery dedicated to UGC for an extra boost of social proof!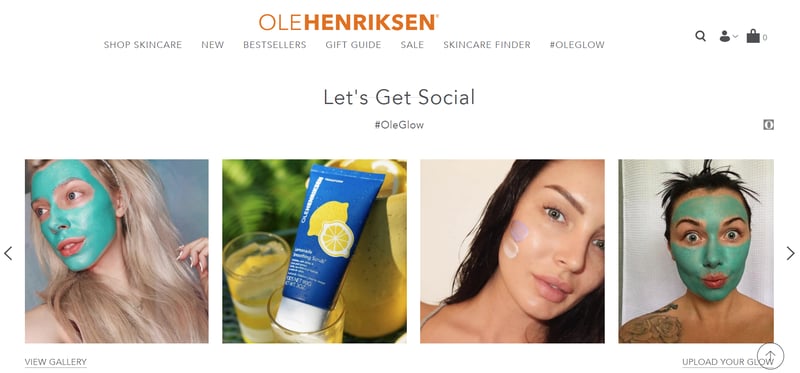 Incorporating UGC onto your website provides social proof at the point of purchase, which is a big deal since UGC can impact purchase decisions! User-generated content is 20% more influential than any other type of media, when it comes to influencing millennial purchases.
7. H&M -This international clothing brand includes UGC on their website with their #HMxMe feed.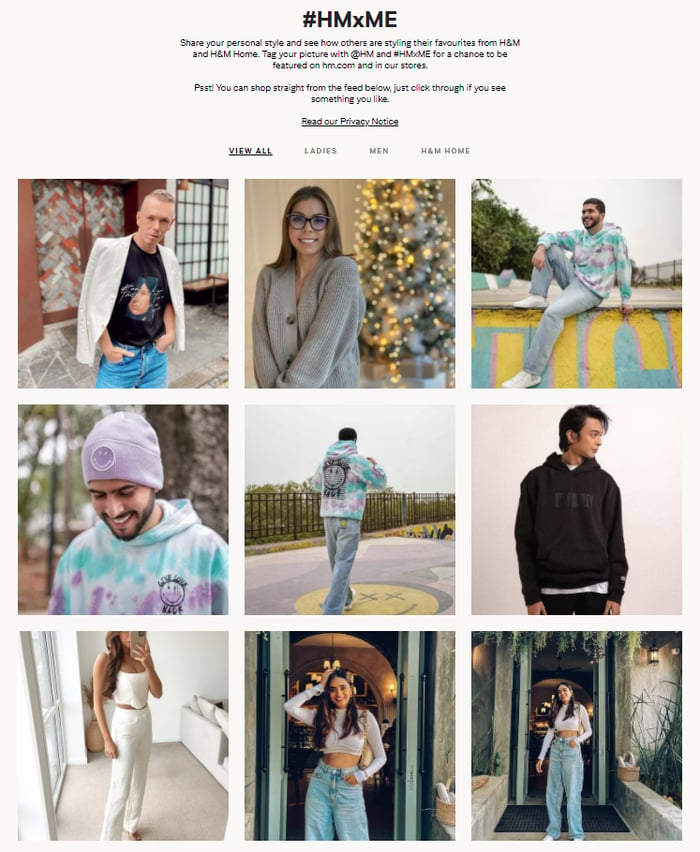 On this tab of their website, they created a social media-style feed where they feature UGC of people styling H&M clothing in different ways. Not only is this a great example of social proof but it's also shoppable! By clicking on the feed pictures, visitors can click directly on the products being worn and shop the items that were used to create that outfit.
In doing so, H&M has created a seamless journey from product discovery to social proof to purchase.
Now that you know how social proof can be included in your marketing efforts and how other brands have used it effectively, it's time to weave it into your own marketing strategy. But what if you don't have reviews or UGC pouring in?
You can get real consumers trying, reviewing and creating content about your products, without the effort, with consumer-to-consumer marketing.
Contact us today to learn more about consumer-to-consumer marketing and how we can scale reviews and UGC for your brand. Hello social proof!