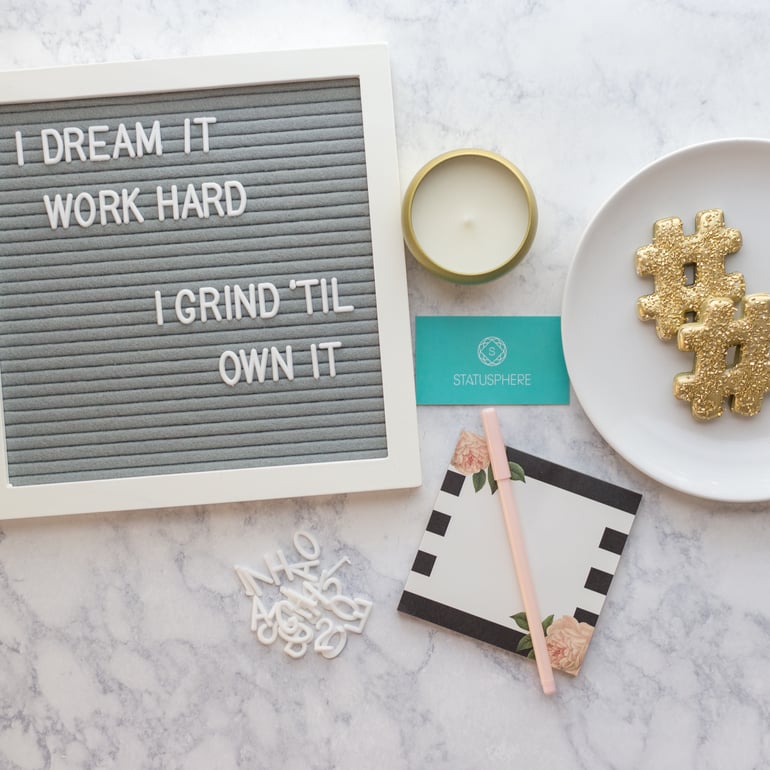 When you are in the middle of running a campaign and you notice it's falling flat, don't get discouraged. It happens. There is still time to optimize your Instagram campaign and reach your goals. It comes down to understanding your target audience, and gearing your campaign to appeal to them. Here are the best ways to turn your campaign around and not waste your budget.
What Do the Analytics Say?
Before you go adjusting anything, you have to know where you stand. Take a look at the numbers to determine what's not performing well. If you're running Instagram ads, the best way to do this is look through the Facebook Ads Manager (where you created your ads) to see how they're performing. You should check:
Likes

Comments

Click throughs

Impressions
If people aren't responding to the ads, you should switch up the images and/or copy to make them more engaging. This is why knowing what kinds of messaging and imagery your audience enjoys is crucial. If you don't know what they like, it'll be difficult to adjust your ads. So for example, if your ad has a ton of impressions, but no engagements, you probably need to adjust.
Adjust the Targeting
Campaigns often fail because they aren't targeting the right people. This is where having a firm understanding of the demographics and interests of you audience is important. Take a look through your customer data to see what you can improve. You might need to adjust the following:
Age range

Locations

Pages/Interests
These different settings within the Ads Manager can drastically affect the results of your campaign. Go back into your campaign settings and take a moment to see what assumptions you may have made about your audience that could be hurting your campaign. Think hard about the FB pages your target would follow. For example, if you're a yoga brand make sure you're targeting people who like yogi pages and brands like lululemon.
Find out when your audience is tuned in and ready to engage with your content and adjust your campaign accordingly. Instagram Insights helps make this easier by showing what days and times your followers are most active under the "Audience" tab. This may take some troubleshooting to get perfect, but it'll come in handy for future campaigns.
Look at The Formats
If you decided to run a single image photo ad, or a carousel ad, and it's not performing to the best of its ability, try creating an ad in a different format. These include:
Photo Ads

Video Ads

Carousel Ads

Story Ads
You can learn more about the basics of each of these ads by in this blog. Each one has different ways they can be optimized and different appeals. Story ads can be highly interactive and allow for more fun personality to come through, while the other three appear on your feed and usually allow for button links straight to your site to convert sales. If your campaign included two kinds of ads, and one is outperforming the other, drop the lower performer.
Keep the Conversation Going
The worst thing you could do is leave your followers on radio silence while your campaign runs. Make sure you are engaging with your audience in the comments section or if they reply to your IG Stories. If you're not receiving replies or comments, make sure you've left room for a response and adjust accordingly if you haven't.
Don't underestimate how the content you're posting on your feed and on your Story can affect the success of your campaigns. Does your audience respond better to one form of content more than another? We recommend comparing the engagement rates of your photo content compared to your video content, just like the ads.
Add Influencers
Last, but never least, adding on influencers can be a great way to optimize your Instagram campaigns. They can increase your reach with authentic content, create buzz about your brand and even help you generate sales. It is never too late to add on a handful of influencers to really boost the effectiveness of a campaign.
If you're already working with influencers and their posts aren't getting the engagement you expected, or no one is using their affiliate links, you might need to rethink the influencers you're partnered with. Not every influencer is the right fit for every brand. Click here to read more about finding the perfect influencers for your brand!
Also, user-generated content is proven to perform better than professional photography in many cases, so working with influencers to create content that you can use in your ads can be a great strategy. Just make sure that the influencer agrees to allow you to use their content.
Optimizing your Instagram campaign after it's started isn't impossible. You have some numbers already coming in to make qualified decisions, and with the outline we've provided, you should have no trouble getting closer to your goals. If you want to learn more about the best ways to utilize Instagram and influencers to grow your brand, click here to contact Statusphere and chat with one of our influencer marketing specialists.