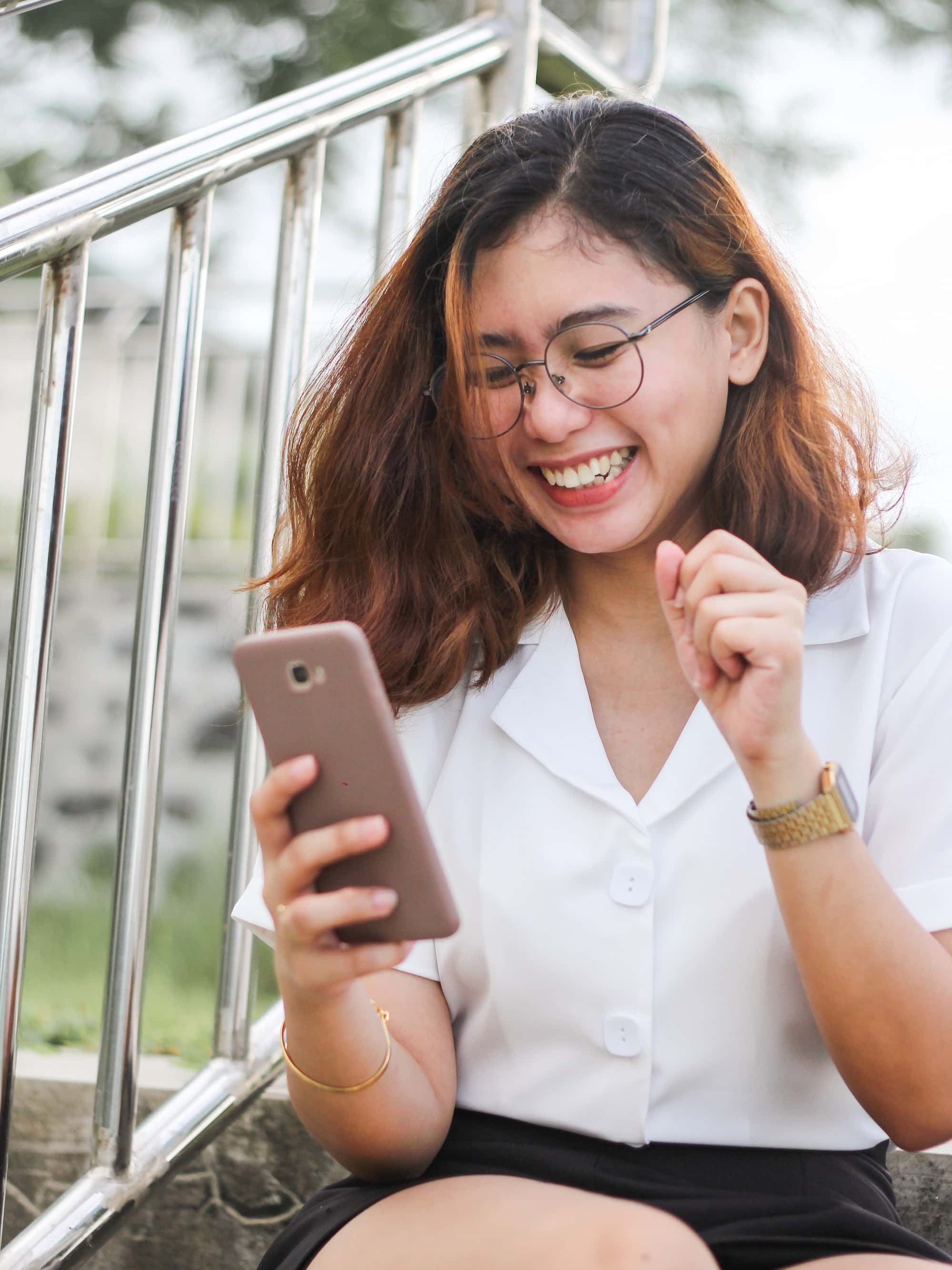 With the rapid growth we've seen in TikTok influencer marketing it makes sense more and more brands are trying to partner up with creators. However, it can be tricky to get in touch with influencers as TikTok does not allow you to message an account if they are not following you. The good news is that there are several ways to get in touch outside of the direct message feature on the app. We're covering 8 ways you can message TikTok influencers if they aren't following you.
1. Follow TikTok Influencers Who Match Your Brand
As you begin
looking for TikTok influencers
, try to find and follow the ones who match your brand. Simply by being a brand, you might get an automatic follow back and get access to the DM feature. It helps if you have fully filled out your profile with a website link and handles for other social channels. Still need to set up your brand's TikTok account? Check out
this blog
.
2. Target Smaller Creators
You don't always need to go after extremely popular creators to begin a successful partnership. Targeting

TikTok micro-influencers

makes it easier to get on their radar (and maybe a follow back). Try searching through specific hashtags such as #CollegeLife or #BakingTips. TikTokers filling these hashtags are most likely using products like yours and makes the attention from your brand more welcome.

3. Engage With Their Content
Be sure to like some of the influencer's posts and leave a comment every so often. You want to grab their attention gradually, so don't leave canned comments asking for collabs right away. If you're enjoying their content, let them know and invite them to message you. Remember not to spam their account. Getting 52 notifications from one account in 5 minutes not only seems cringey, it could be irritating for them as well.

4. Check Other Social Media Platforms
A majority of influencers link all of their social media accounts in their TikTok bio. Found an influencer you'd really like to work with on TikTok? If you can't message them because they don't follow you, check their bio for an Instagram account. Then send them a message on Instagram! Be sure to specify what platform you would like to collaborate on in your message. Even if some influencers don't display their other social media accounts, you can always search their username across other platforms.
5. Send Them an Email
Some influencers actually prefer receiving a detailed email rather than a direct message. It keeps things organized and some influencers prefer to keep business opportunities separate from DMs with their followers. Many influencers will have an email address available in their account bio, eliminating the need to search for them across other platforms. Now that you have a direct line to get in touch, send over the first pitch with one of these collaboration templates!
6. Explore TikTok Creator Marketplace
TikTok has created a marketplace where brands and creators can easily collaborate. Using this tool, you can match with influencers based on data. Insights on growth trends and best-performing videos are all accessible.

There is also a feature where you can browse through a variety of the top TikTok users to see which ones match your brand.

TikTok's Creator Marketplace

then helps connect you with them.
7. Use Other Services
If all of this sounds time consuming, there are services to connect you with influencers on TikTok. One paid tool for finding the right influencers is an

influencer database

. Using a database, you can easily make a list of ideal influencers to follow and get in contact with. Databases give you direct access to influencer's info and make it simple to track your communication with them.

8. Use a Platform Like Statusphere
Statusphere is an influencer marketing platform that can help connect brands with TikTokers and create partnerships. We eliminate the need to message influencers altogether, matching you directly with influencers that want to work with brands!
Messaging influencers on TikTok doesn't have to be an enormous task. At Statusphere, we can get your brand started with TikTok influencer marketing today. Contact us to see how we can help you!