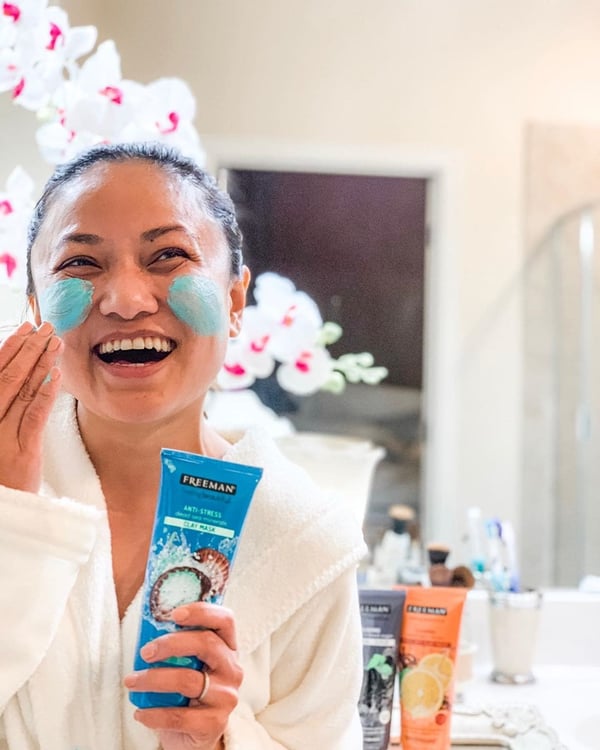 Influencer marketing is a great tool for brands to gain awareness, content and even product reviews. Product reviews are essential to creating trust with your customers and potential customers when they visit your website. But figuring out the best campaign your brand should run to get those product reviews can be difficult. Whether you're encouraging product reviews via a user-generated content campaign or through product sampling, we want to make sure you're maximizing your efforts with the power of social media influencers.
We've covered a few different types of campaigns you can run and how you can use influencers to get more product reviews below!
User-Generated Content Campaigns
User-generated content is whenever someone posts content (that they create) about your brand. You can encourage influencers to do so on a variety of social media platforms. This is so powerful because they are telling their friends and followers that they are using your product, which gives you more than exposure – it presents your brand as a social recommendation.
Here are four steps to get started with this type of campaign:
Decide on a medium.

Think about which social networks your target audience and influencers frequent the most. Some of the easiest mediums to run UGC campaigns include Facebook, Instagram and TikTok

.

Create a unique hashtag. You'll want to establish a campaign hashtag so you have an easy way to track all the influencer content that is being produced.
Establish a call-to-action. You want to tell them what, where and how. Here's an example: "Show us which flavor is your favorite on Instagram with #mysummermix!" This should be included in your marketing collateral and social profiles.
Respond to those who participate. People love when brands engage with them and they remember it, making them more likely to post about and buy your product again in the future. So be sure to monitor your social media mentions!
Product Sampling Campaigns
Product sampling campaigns quite literally put your product in the hands of influencers. Everyone from makeup and beauty brands to accessory brands, to even dog food brands are utilizing sampling campaigns, and you can too.
To start a product sampling campaign of your own there are a some things you need to figure out first:
What is your overall goal? Your campaign should easily demonstrate why your product is superior or essential. Why should influencers consider sharing your product? Spend some time thinking about the best way to let them experience it firsthand so they feel encouraged to promote it.
Who do you want to send your products to? If you're aiming to run a general interest campaign, you'll want to identify influencers who will be interested in your services or product and prove to them why they need what you're promoting.

What do you want to send?

Choose memorable packaging that represents your brand and don't forget to include an influencer gifting note

to show your thanks (and encourage them to post on social). Popular options for products you may want to send are:
Your most popular/hero product

New products to generate buzz

Products that you need to gather feedback on
Be sure to pick products that you'll feel confident recipients will love and make sure the selling points are clear to get the best results.
Create Incentives for Leaving Product Reviews
Sometimes a little motivation is all it takes for customers to write a product review! Try offering a free sample-size of one of your most popular products or a code for free shipping/certain percentage off on their next order. Some influencers are happy being gifted products from a brand that they'll post one for free since they get new products to make content with that they don't have to go out and purchase themselves.
Partner with Statusphere
By using a full-service influencer marketing agency like Statusphere, we help match you with quality influencers that would love your product or service enough to create word-of-mouth referrals. (And more importantly, influencers with the target audience you're looking for.) All you have to do is send us your product and we'll do the matchmaking, handle influencer communications, ship your product and track the posts that go up so you don't have to!
Whether you're choosing to run a UGC campaign or send out product samples, social media influencers can help increase the exposure your brand gets in a positive way. This can lead to more organic product reviews that show potential customers what your company has to offer! To learn more about Statusphere and how we can help your brand partner with influencers to get more product reviews, click here.