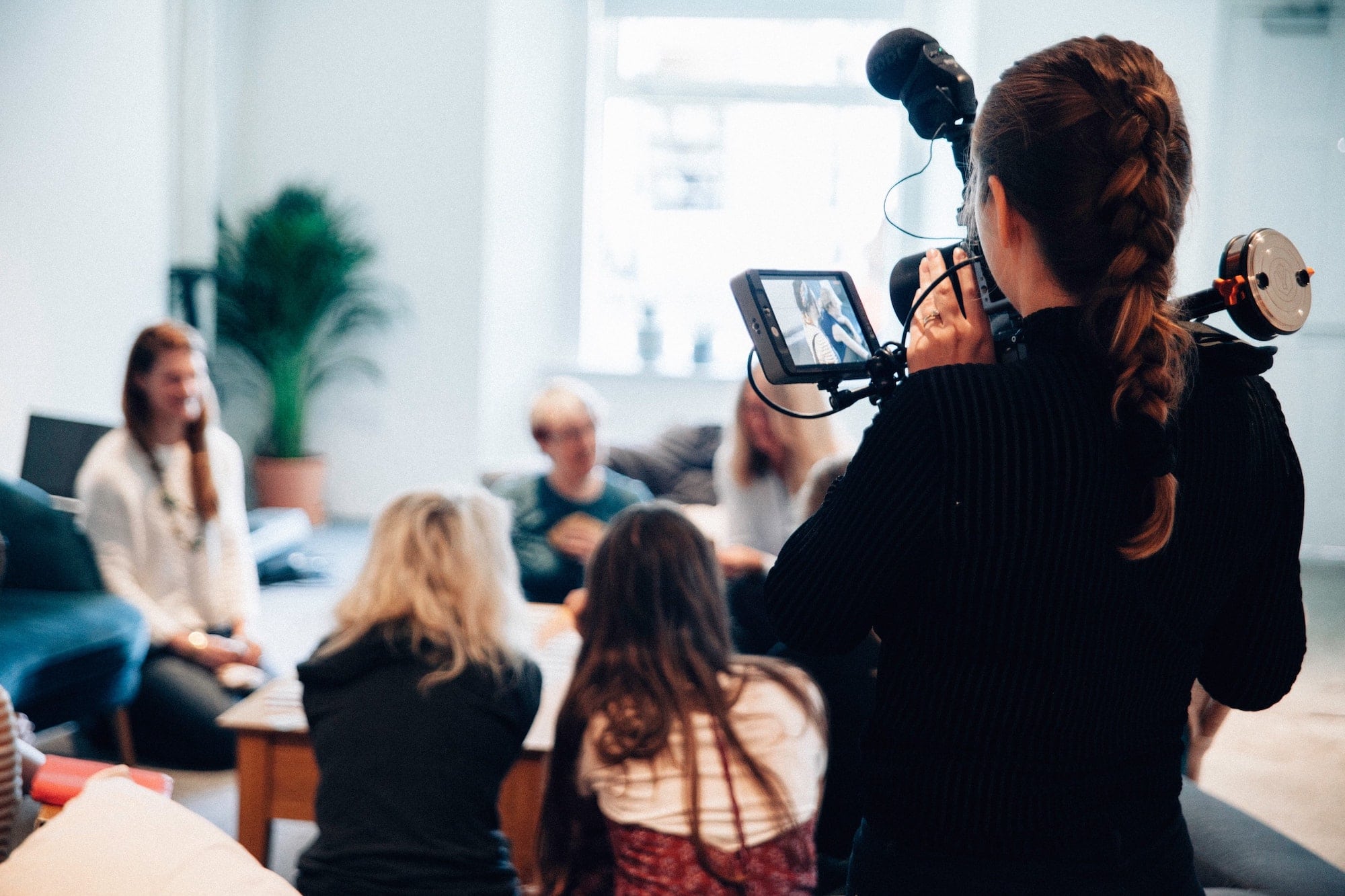 TikTok is an up-and-coming video-sharing platform full of opportunities for brands to create educational content while showcasing their personalities. TikTok video creators can share looping videos between 15 and 60 seconds long and have access to editing tools, a massive music library, along with many filters and effects. These tools let TikTok users create content that ranges from lipsyncing and dance to comedy and vlogs.
If you're thinking of testing the waters with this new platform, but aren't sure what type of content suits your brand best, we've got you covered. Here are four ways you can use TikTok for your brand!
1. Start a User-Generated Content Campaign
This strategy is a great way to see how viewers on this platform will interact with your brand and the products you promote while also creating a surplus of UGC for your brand. Check out these two brands who have been successful with this strategy:
Chipotle: One of the earliest brand-driven challenges was started by Chipotle. The brand partnered with influencers for the #ChipotleLidFlip challenge to showcase a fun trick that involves flipping a Chipotle bowl's lid. Having popular content creators participate even encouraged other users on the app to join in on the challenge—they reached millions of views!

Kroger: Kroger partnered with TikTok influencers and encouraged users on the app to post videos of their dorm makeovers using the hashtag #TransformUrDorm. They added a unique feature to their campaign by having a dedicated brand page where viewers could actually shop for products too.
2. Build Hype for a Product Launch

This platform can be a great tool for building awareness for an upcoming product launch. Hyping consumers up for the release of your new product will encourage them to interact with your brand and ensure it's on their radar for when it actually does launch.
BMW: When BMW launched its new 1 Series in July 2019, they created a hashtag challenge to build excitement. Using the hashtag #THE1Challenge, BMW asked a number of influencers to create entertaining clips of them dancing in, on and around the new cars.
Samsung: To celebrate the launch of their Galaxy A smartphone, Samsung created the hashtag challenge #danceAwesome to prompt users to experiment with the platform's transition effects while creating creative, visual content showcasing their product's features.

Social media has always offered a great way to introduce consumers to new products, that's what makes TikTok a great platform for product discovery! According to GlobalWebIndex, 28% of users utilized social networks during their online product search. This number is only going to increase as the years go on, so get a head start on showcasing your product on this platform sooner rather than later.
3. Show Your Brand's Personality
This tactic aims to show the light-hearted side of brands that aren't always seen by their audience or consumers. When a company shows off its personality, audiences can start to relate to it a bit more.
Washington Post: Media outlets like The Washington Post, are using TikTok as a way to showcase their reporters' personalities through behind-the-scenes content. They branch out from strictly news topics to creating content that is comical and relatable to connect with new viewers about newsworthy topics.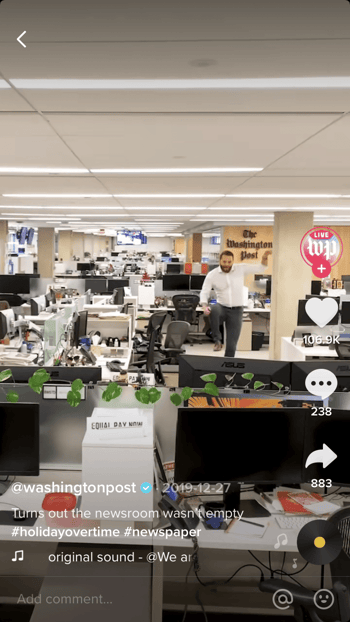 NBA: The NBA uses the app's musical features to lighten up the branding of the organization and make its athletes look more relatable. While the videos still promote basketball, they also fit in well with other funny or musical posts on TikTok feeds. They post videos of players working out dramatically to music, dancing on the court or team mascot adventures.

4. Create Educational Content

This strategy is a great way to demo your products or show viewers how they can use it in their everyday life. Many beauty brands especially are utilizing TikTok as a tutorial platform to showcase all the unique ways their products can be used.
Urban Decay:

Urban Decay posts videos of their products demonstrating how to use and apply them. For example, their "Stay All Night Setting Spray" is being featured below. This strategy works well if you have an in-house team to shoot for you or even if you're partnering with

specialized video creators

.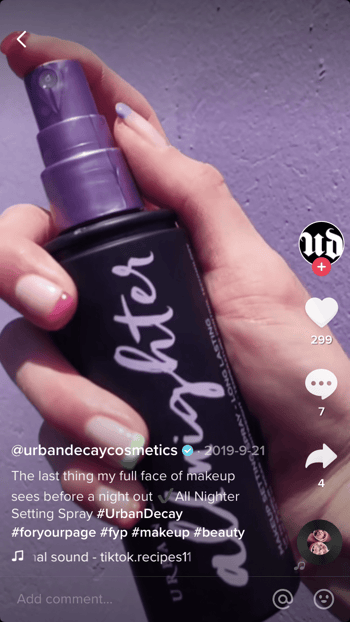 Amelia's Flower Truck: You don't have to be a huge company to utilize this strategy. Amelia's Flower Truck films the creation of their flower bouquets and how to take care of them on their TikTok page. (You can also create helpful content like this on Instagram's IGTV!)

Using one of these strategies for your brand on TikTok will yield beautiful, entertaining content for viewers to enjoy. Just like these eight brands, you too can take full advantage of all the marketing opportunities this platform has to offer. If you want to learn more about Statusphere and how we can help you promote your products using expert content creators, click here.