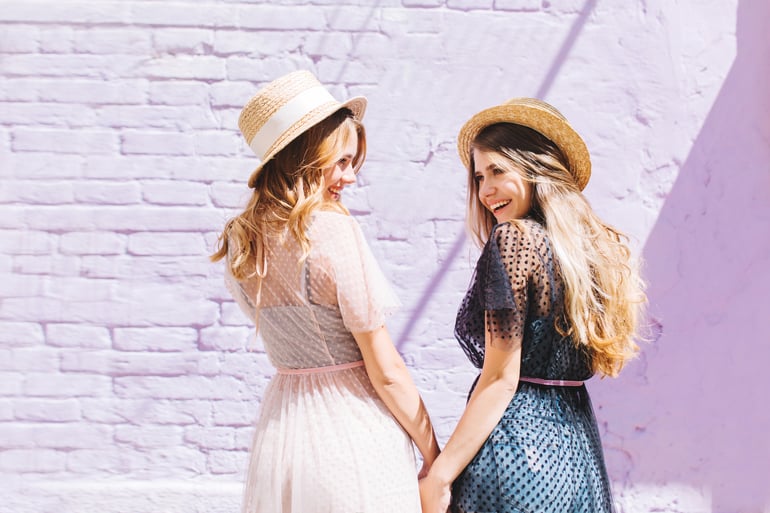 The influencers your brand partners with on campaigns are combined into a group known as your influencer network. Think of them as advocates who believe in your brand and want to share it with their own followers. The brands that take the time to partner with the right influencers and value maintaining positive relationships end up getting way more out of influencer marketing. We've compiled a few tips to help you feel confident creating your own influencer network and how to keep them close.
Building a Network
Not every influencer works well with every brand - and no campaign can be successful with poorly selected influencers. Follower counts and engagement rates are one thing, but making sure their personal style and audience aligns with your brand is crucial. The most important part of building a network is making sure the foundation is comprised of compatible influencers.
You can use Instagram to build your network by:
Searching through hashtags common for your industry: If you're a vegan beauty brand, you'll want to look through hashtags like #veganbeauty, #crueltyfree and #greenbeauty to find influencers who are already posting about the kind of products you make.

Look at who your followers follow: Your audience follows you because they're interested in what your brand has to offer. Chances are, they're already following influencers who align with your brand. Check out who they follow and engage those influencers! Pro Tip: Ask your followers to recommend influencers! This is not only an awesome engagement opportunity, but it also guarantees you'll end up working with influencers your followers already trust.

Slide into their DMs: Sometimes sending a friendly message through Instagram direct messages can be the start of a beautiful partnership. Let them know what your brand is all about and why you're interested in working with them. Proceed with caution though, some influencers actually prefer to be contacted through email if they purposely put it in their bio to weed out the serious business inquiries from the scams.

Work with an influencer marketing platform: These platforms make it easy to find Instagram influencers without the hours of mind-numbing scrolling. Search platforms help you filter through your options according to your brand's needs (follower count, industry, location, etc). Full-service platforms are much more hands on and will find influencers for you. Statusphere, for example, uses an algorithm to match brands with influencers perfect for their network.

Managing a Network
Working with influencers is kind of like maintaining relationships with friends. If you don't put in the effort to grow the relationship, you'll end up with burned bridges and no one who'll be there when you need them most—or in this case, work with you on your next campaign.
Managing your network requires consistent communication and monitoring. While a lot of this management should occur off social media (emails, Google Hangout meetings, etc), here are some simple ways to use Instagram itself as a management tool:
Direct Messages: Use DM's for quick correspondence with your influencers. Ask them about how their followers are responding to the product you sent them to post about. Sometimes a quick "Hey! Saw your latest post and we're in love. You're killin' it!" shows influencers that you care (and also that you're keeping tabs). Don't be afraid to check in with them and see how they're doing before, during and after campaigns are over.

Comments: If an influencer is posting about your product, whether it's for your campaign or not, you should comment on their post to show you appreciate their support! Their followers will also see that you're engaging with the community this way. If the post is part of a campaign: commenting also serves as a simple confirmation that you've seen their post and know the influencer has fulfilled their side of the deal.

Stories: Use Stories to quickly share influencers' posts with your followers. This shows influencers that you're seeing their posts and love them! Stories are also a great tool to use when you want to remind your influencers of any upcoming dates, deadlines or announcements.
Overall, Instagram is a great tool for building and fostering better relationships with your influencer network. Influencer marketing is supposed to be a mutually beneficial partnership, so showing that you care will only make the partnership stronger. If you're interested in creating an influencer network or getting started with influencer marketing,
click here
to learn more about how Statusphere can help you.