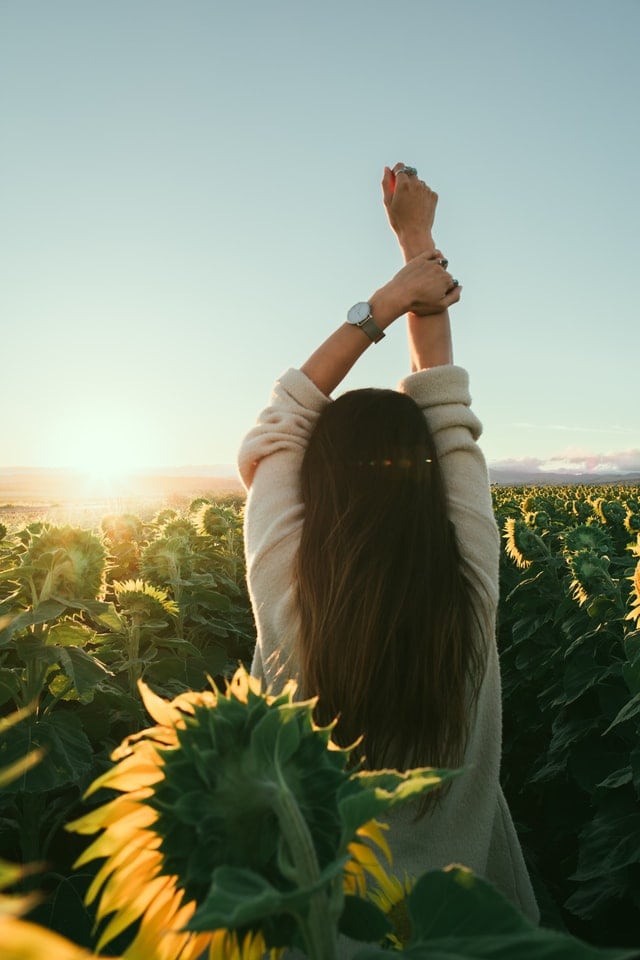 Social media influencer marketing has gone through several changes during the course of COVID-19. Influencers have gotten even more creative with their at-home content, companies have focused more on community building and transparency and over 80% of U.S. and U.K. users have consumed more content. So what's next? We're investigating how social media influencer marketing will change post-COVID-19.
Influencer engagement has gone up 87% in the U.S. amidst COVID-19 and "76% of U.S. online video watchers say they plan to consume just as much of this content when the outbreak is over" according to Global Web Index. We can expect engagement to fluctuate due to consumers going back to work, spending more time with friends and getting out of the house. However, many individuals are planning on staying digitally active after discovering influencers that they connect with to keep up with their posts. Here are a few other changes to social media influencer marketing we predict post-COVID-19.
Travel Influencers Will Bounce Back
It's expected that once borders begin to reopen and travel is safe again, companies in the tourism and hospitality industry will want to work with influencers to get the word out that they're back in business. There's no better opportunity for influencers to get fresh content and for hotels, restaurants and other tourism-focused brands to reconnect with their target audiences—all at a lower cost than big-budget ad campaigns. Not to mention that most of us are itching for an adventure!
While we wait to see travel influencers make their comeback, there are some creators like Helene Sula (@heleneinbetween) who have shifted from international travel and opted for a more domestic #vanlife experience. In the example above, she's partnered with RV company, Outdoorsy, for a $500-value giveaway!
At-Home Content Creation Will Fuel Creativity
Influencers have been incredibly creative and resourceful with their content creation amidst the pandemic, ultimately adding to their value. And while things start to stabilize in the new year, it's likely that influencers won't have to rely on at-home content creation anymore. Let them flex this creativity in your 2021 influencer marketing campaigns and watch as you get unique, repurposable content.
Influencer audiences have demonstrated an interest in at-home content, such as cooking tutorials, house plant tours and home renovation videos. We'll be interested to see how this same level of creativity carries on in a post-COVID-19 world.
TikTok Influencers Will Continue to Rise
New social media trends are constantly changing but one thing is for sure—2020 has proven that TikTok is here to stay. TikTok has lasted the length of quarantine bringing about new challenges, trends and dances for users to participate in and engage with. Brands have taken to the platform and incorporated it into their marketing strategy, a decision unlikely to change any time soon.
One fantastic example of a brand using TikTok to their advantage during quarantine was e.l.f. Cosmetics with their viral song Eyes. Lips. Face. Safe. They challenged TikTok users to stay safe and stop the spread of the coronavirus. The brand teamed up with iLL Wayno and Holla FyeSixWun to remix the song, as well as TikTok influencers to help share the video.
Influencers Will Drive Conversational Marketing
It's crucial for brands and influencers alike to listen to their target audiences and re-imagine ways to engage and communicate with them. In fact, Mireille Ryan, CEO of Social Media Marketing Institute said, "The biggest challenge for brands is to look for new ways to create innovative content that will stand out and stop their followers from scrolling."
In 2018, there were 3.7 million brand-sponsored influencer posts on Instagram alone. So if you can personalize content, do it. This will help keep current audiences interested and engaged throughout the transition back to normalcy.
Genuine Content is in Demand
Our consumer behavior predictions for 2020 proved one thing—the demand for transparency from brands and influencers alike is not going anywhere in 2021. Social Media Today reported 101M mentions of disinformation leading up to June 2020. Gone are the days where a brand can sell their product through rose-colored glasses. Consumers want to know what companies are doing to improve their impact on the world and encourage influencer activism.
At Statusphere, we had the unique opportunity to create and customize products outside of our normal scope in order to do our part in slowing the spread of COVID-19. With the help of some family, we were able to create 124 branded, reversible masks to send out in September's StatusBox in order to socially distance and mask up in style.
As consumers continue to place more value in brands and influencers that present themselves genuinely, it's important for your brand to align itself with influencers who share those same values. Even one disingenuous product post done by an ambassador can leave your brand in question. (Seriously, check out our influencer marketing fails blog.) Luckily, micro-influencer marketing is one of the most cost-effective ways to start a conversation about your brand led by genuine product testimonials.

It's safe to say that influencer marketing will experience some changes post-COVID-19, but it's never too late to get started. We can help you adapt to these changes and start making genuine connections with influencers who love your brand. Interested in starting an influencer marketing campaign? Contact us to get started with one of our specialists today!