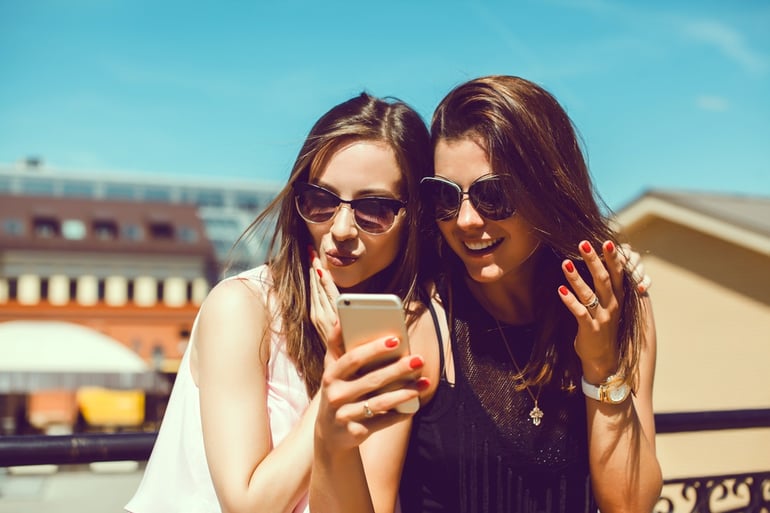 A successful brand ambassador program can make or break your efforts to get the word out about your brand. Utilizing social media influencers to increase traffic to your business, as well as to increase profit, can be done easily with little supervision over your ambassadors. Knowing how to find the right faces for your company can help maintain the credibility of your business and give it a more relatable feel. Creating a legitimate, professional ambassador program is the first step to accelerating your brand to its fullest potential.
Lay Out Your Goals
Organizing and setting up your goals is a crucial first step to the ambassador program. It will help you determine what you, as a brand, want to achieve and how others can benefit from the program.
Keep it Simple
Try not to overthink the planning and organization. Remember, your ambassador program is only one aspect of your marketing efforts. Focus on your objectives—make them clear and simple enough that the ambassadors will quickly get a grasp of what is expected of them. Overcomplicating it will set you up for failure.
Decide What Type of Ambassador Program You Want
Will your ambassadors need to log hours, projects or drafts with you? Will they contribute their own, original ideas? Will they be able to communicate with customers via social media? Your requirements for your ambassadors should align with your brand's business practices to ensure you reach your marketing goals. Check out our blog on the four most common brand ambassador programs for more information.
Decide Who Your Ambassadors Will Be
Are you specifically looking for a young, trendy face for your brand? Or would someone with a mature image be more relatable to your followers? Look into the kinds of influencers your followers are already engaging with. It's essential to pick ambassadors that make sense with your target audience and will want to participate in your program. For example, if you want to work with larger influencers, keep in mind that they may need a custom program.
How Will You Recruit Your Ambassadors?
Are you planning on searching through Instagram and shooting potential ambassadors a direct message? Or will you attend a networking event or party to mingle with influencers who might be perfect for representing your brand? Recruiting your ambassadors can take time and a lot of research, so it's important to expose yourself to potential influencers who might be ready to represent your brand.
Statusphere can help you recruit influencers and manage the process for you. We've also featured templates for influencer outreach and examples of successful (and not so successful) pitches on our blog, so be sure to check those posts out.
Keep Them Motivated With Perks & Benefits
Depending on your brand, there are a variety of things you can offer to your ambassadors as well as your followers. For instance, you could offer free products to your ambassadors for their work and provide discounts to your customers for using one of your ambassador's coupon codes on your website. Recognition and rewards offer huge incentives—not to mention they keep your ambassadors motivated and your customers loyal to your brand.
Consider the Glossier reps that have been popping up on Instagram. While Glossier may feel like a big brand, the majority of their sales comes from organic, user-generated posts by nano and micro-influencers. In order to keep these reps motivated, they are paid on a commission that's based on the number of sales made through their personal page. This commission starts at five percent and can go up to 20 percent. In addition to that, reps receive credit toward free products each month.
Identify Key Success Factors for Your Program
Have a clear response to questions like, "Why should your brand have a brand ambassador program and how does it support your business goals?" Ensure there is a connection between the brand and your ambassadors so that they'll feel encouraged, united and proud to be representing your business.
Learn How to Measure Success
Measuring the success of an ambassador program will be different for every brand, so it's important to have a set metric system for analyzing its effectiveness. Whether it's measured by content, buzz, traffic or revenue, you should be able to clearly see the results from the program. Interested in kickstarting an ambassador program for your brand? At Statusphere, our team is experienced in all areas of ambassador and influencer marketing and would love to help you get started. Click here to learn more about working with us!