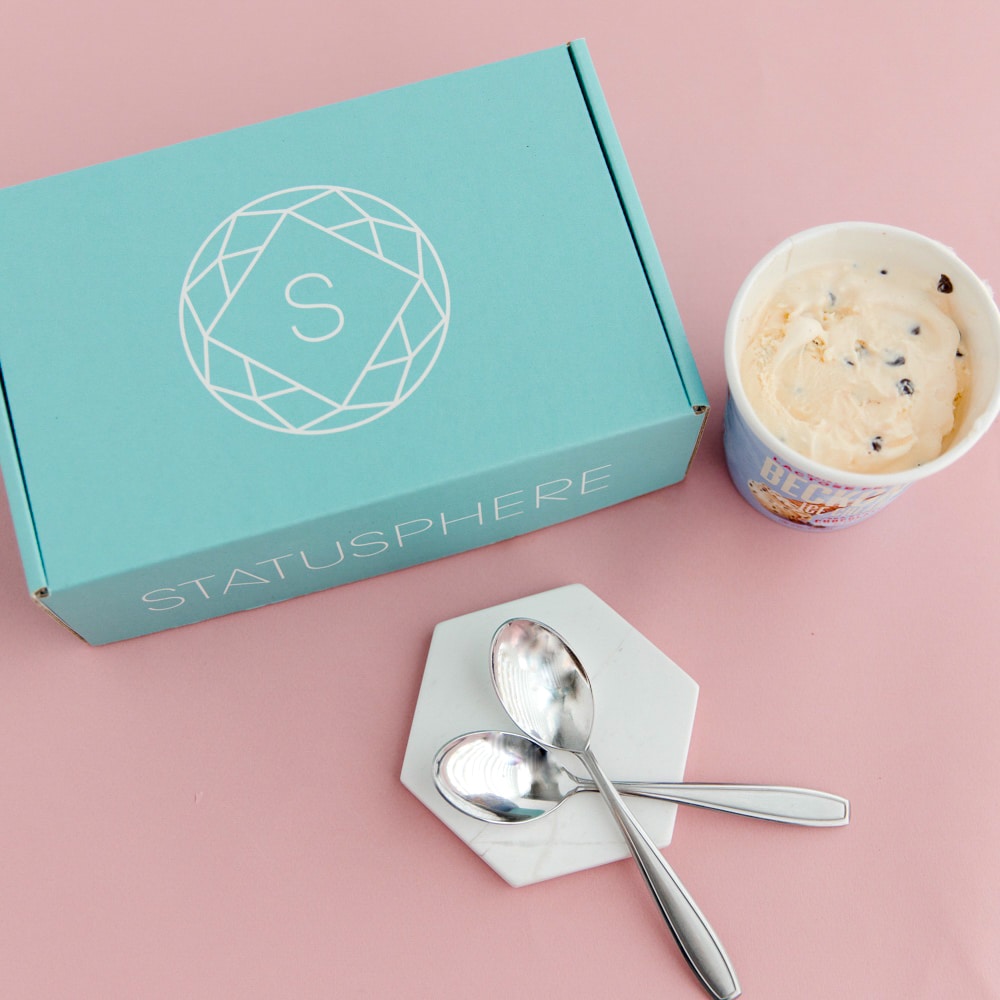 Word-of-mouth marketing is the concept that when someone tells their friends about a product or service (digitally or in real life), that their friends are going to be more likely to try that product or service. Whether it's sending a tweet about a great restaurant you went to, or simply telling a friend about a new face mask that is to die for, this tactic is a free, genuine form of advertising. Statusphere is a unique word-of-mouth marketing company that helps get you organic, user-generated content and create buzz towards your brand. Here's how we get people talking about new brands:
Micro-Influencers That Are Vetted for Quality
Our network of unique micro-influencers, also known as the "power middle" since their follower counts range from 5,000-25,000, are known for their highly engaged and niche audiences. Due to their smaller following, micro-influencers seem much more relatable, earning higher engagement rates because followers trust their recommendations as if they're coming from a friend.
Statusphere uses a highly selective process for matching influencers to a brand's goals and desired audience to be reached, accepting less than 10% of applicants. In turn, this makes for better targeting and more successful partnerships. Read our post on how micro-influencer marketing is the new word-of-mouth for more information.
Brand-Influencer Compatibility
Since influencers in our network get to pick which brands they want to work with based on their desired product preferences, you get creators who are actually interested in representing your brand. The content influencers produce is directly associated with your brand, so making sure they're motivated to create high-quality content is important. When influencers are genuinely interested in a brand, the quality of their posts increases. That's where our filter system comes in.
Using our unique "swiping tool," brands can filter influencers based on criteria such as:
Type of influencer
Type of content
Interests
Age
Photography style/aesthetic
Geolocation/region
Once you've set the parameters based on your brand specifications, you can swipe 'Yes' or 'No' on hundreds of influencers in our database that meet your criteria. This makes getting matched with influencers a simple and quick process based on mutual interest.
We Help Social Proof Your Brand
Getting a third party to post about a product or brand instantly gives you credibility and can help jumpstart word-of-mouth marketing for your brand. Sales from social media are highly based on recommendations for products from peers and influencers they trust. Paying attention to this marketing trend is vital since a predicted 50% of product searches will be from speech and images in 2020. We make sure your brand is seen by the right consumers with the power of beautiful, user-generated content posted by our influencers.
An End-to-End Solution
Statusphere is unique from other influencer marketing platforms because we do all the work for you. We reach out to brands on influencers' behalf and match your product with the right micro-influencers to promote your product. We then handle all of the packing and shipping, correspondence with the influencers and all the campaign reporting—that way you have more time for higher-level campaign goals.
Statusphere x Health-Ade Kombucha Case Study
Health-Ade Kombucha wanted to drive sales towards the everyday shopper by creating brand awareness in seven key retailers, including their Target and Walmart shoppers. They specifically wanted to target consumers that already drink kombucha and make them aware of where to find their product to increase market share. That's where Statusphere came in.
The game plan came down to choosing 30 influencers to post over 90 days. After 95 unique posts, Health-Ade saw high engagement rates. With over 60,000 likes across the life of the campaign, they reached over 1 million consumers in their target audience. Getting these amazing results helped to solidify their place in the kombucha market and keep their sales on a growth trend. For the full case study, click here!
We aren't just an influencer matching service; we offer brands access to our word-of-mouth marketing specialists who can give expert advice on building campaigns that actually generate ROI. To speak with one of our experienced team members, click here now.