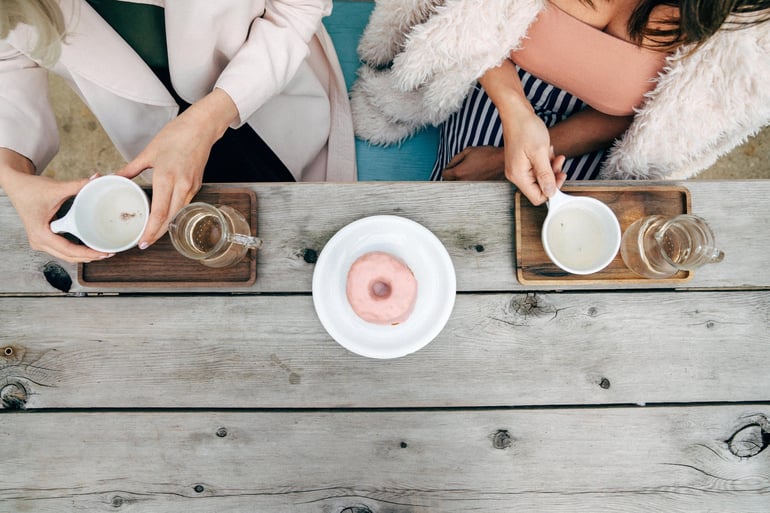 When defining micro-influencers, most people think that having a small follower count means they won't make a significant impact for the brand. They also think influencers need to have millions of followers in order to be valuable. This couldn't be further from the truth, since micro-influencers have proven to be more influential than celebrity endorsers. Before you write them off, let's look into how these smaller influencers pack a bigger punch.
Understanding that Engagement is More Valuable than Followers
At the end of the day, engagement is more important than the number of followers your brand has. What are some of the benefits? First off, micro-influencers may only have 5,000-25,000 followers, but the benefit of that is that they are able to reach and engage with more of their followers. Second, micro-influencers are also known to have over 4x the engagement rate of a celebrity endorsed influencer. They can influence people's opinions a lot faster and easier, because they are able to engage more precisely than an influencer with 1 million followers.

Micro-Influencers Can Save Money, While also Matching Value
Micro-Influencers can save you money, while still being equally beneficial ( if not more), than larger influencers. Having several micro-influencers rather than a few larger influencers can make a huge difference in the marketing budget for your brand. If you have a big influencer, odds are they will want to be compensated heavily, which limits the number of influencers you can work with. A team of micro-influencers can get the same job done, with the same results, and allow you to work with a larger network.

Importance in Targeting the Right People
Micro-influencers have a significant impact on their followers, because they have better targeting. Since micro-influencers have a smaller audience, it is easier to target specific groups of people with specific interests. Most of your followers will be more actively engaged in the content you post, because they have an interest in it. As a brand, this guarantees the product is being seen by people in your target market, which is hard to achieve with larger influencers who are followed by an audience that is too diverse.
Importance in Extending your Reach
Micro-influencers expand your brand's reach and generate more content for you to use. Bigger influencers will only post about you once or twice, compared to several micro-influencers posting about your products to each of their audiences. Also, bigger influencers don't always provide the high quality content that micro-influencers are known for. With micro-influencers, you don't have to sacrifice quantity or quality for social posts.
Could Micro-Influencer Marketing be a Good Choice for Your Brand?
No matter what vertical your brand falls under, the answer is most likely yes. Micro-influencers can make a huge impact on your brand's marketing efforts. The biggest hurdle about this type of marketing is finding compatible micro-influencers to partner with. At Statusphere, we match your brand with micro-influencers aligned with your niche and goals, making the process seamless and hassle-free. If you're ready to get micro-influencers posting about your brand, click here.