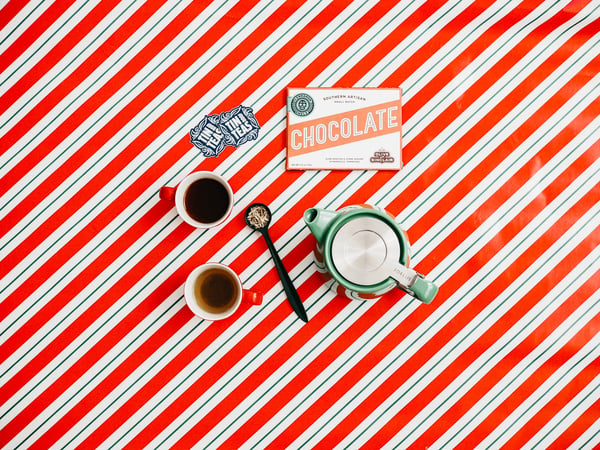 Product sampling can be a great advertising tool when used correctly, I mean who doesn't love samples? Many consumers are hesitant when it comes to purchasing unknown products because they don't want to waste their time or money. Product samples allow those who are curious to see for themselves why your product is worth their attention before they hit buy. Here are a few tips for putting together a product sampling campaign.
Identify Your Target Audience
The first step when adopting any marketing strategy is to make sure you know who you're trying to sell to. Knowing your audience is critical for understanding which products they'll be excited to receive in a product sampling campaign.
When identifying this key group make sure you're matching them with products they'd actually be interested in. What you choose should also reflect your overall goal for the campaign. When choosing what to sample consider the type of products you have to offer:
New products that have just been or are about to be released can create buzz about the launch.

Best-selling products let customers see for themselves why the product is a fan-favorite.

Products in need of more love that could become best sellers.
Connect it to a Bigger Campaign
The next step is to make your product sampling part of a larger campaign. Let's say you're a perfume brand that is trying to get the word out about a new fragrance. You could run a product sampling campaign in addition to the advertising efforts you're already doing. This method can work wonders for those that may see an advertisement and dismiss it, like so many of us do. If a brand provides a sample of the perfume in addition to the other marketing items, it could be the final push for a customer to make a purchase.
Maybe your goal is to promote your product with social media engagement. You could encourage user-generated content with a campaign or contest. Distributing samples to those that wish to take part in a contest or campaign can lead to more authentic reviews of the product from real people. Many times this also leads to a spew of new customers because they loved the small sample they got from the campaign.
Combine Product Sampling with Influencer Marketing
One of the best ways to promote with product samples is combining this technique with influencer marketing. Distributing samples to influencers is a great way to extend your reach on social media platforms. Influencers could use your product in reviews, tutorials, or lifestyle shots to showcase it. Combining product sampling with influencer marketing works especially well with micro-influencers. These influencers help you reach a more targeted audience and get much more organic engagement on their posts. In addition, you can work with a ton of influencers for the price you would pay to work with one celebrity.
Celebrity influencers may have larger followings, but with that comes less trust in what the person is recommending. The so-called "commercialization" of an influencer is why their followers may be more reluctant to listen to what they promote. We've already seen that users are more likely to listen to the people they follow with a smaller, more relatable presence than if someone as big as Kylie Jenner (who is known for endorsing several brands) posts an ad.
This is why Statusphere was created, to combine product sampling and influencer marketing to help brands reach their marketing goals.
Click here
to find out more about how Statusphere can help you integrate product sampling through influencers with your current advertising strategy.