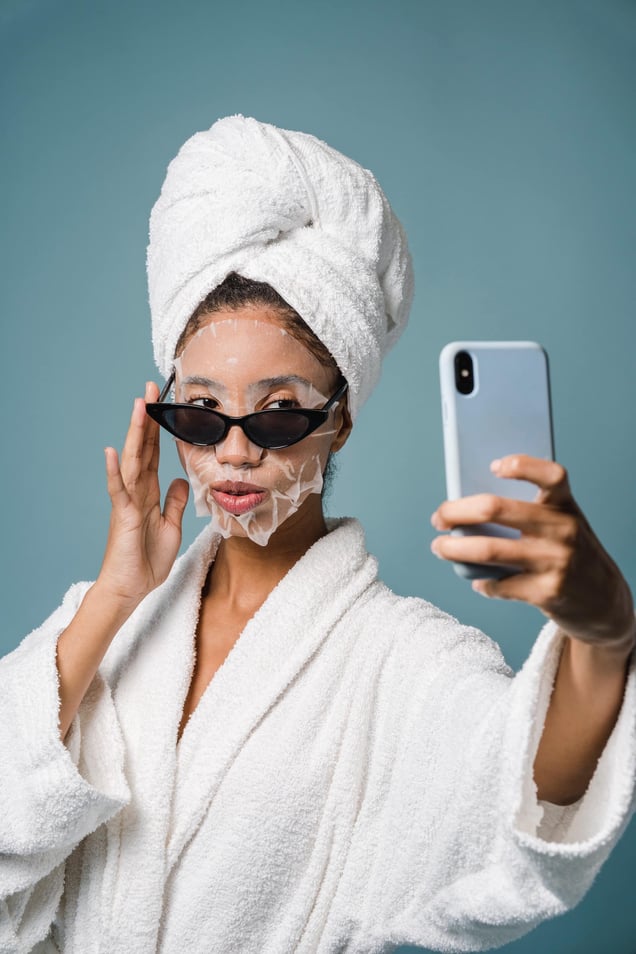 Finding content creators on TikTok can be difficult, especially when you have to consider things like influencer fit and quality, but there are plenty of TikTok influencer platforms designed to help brands initiate collaborations. The TikTok Creator Marketplace is even an in-app solution designed to connect businesses with creators. Here, we've outlined the basic format of the Creator Marketplace, as well as some other TikTok influencer platform options you can use to find TikTok creators for your next campaign.
What is the TikTok Creator Marketplace?
Lauding itself as the "official platform for brand and creator collaborations on TikTok," the TikTok Creator Marketplace provides a space for brands and creators to connect. After signing up for the TikTok Creator Marketplace as a brand, you'll be able to browse creator profiles by a slew of different filters, including audience age, country and even device (i.e., Android vs. iPhone users).
Once a profile catches your eye, you can view detailed insights collected directly by TikTok (so you know they're pretty accurate!) such as reach, growth trends and more, as well as sample videos to get a feel for the creator's content style. If they still seem like a good fit, you can contact them by filling out a small form providing a few company details, a description of the campaign you're running and any budgetary ideas you already have in mind. From there, the creator can either accept or decline your invitation to collaborate, and you two can hammer out all the details and contracts. And then on with the campaign!
Other TikTok Influencer Platform Options
If you're looking to cast a wider net than the Creator Marketplace is currently offering you, there are a few other solutions you can try to help you find creators and get your TikTok campaigns off the ground. Influencer marketing platforms and influencer databases can be helpful tools to start your process, but there are a few pros and cons to each to keep in mind.
Influencer Marketing Platforms
Influencer marketing platforms streamline the influencer pitching process by gathering creator profiles and, in some cases, providing you with a platform to better manage communications with all of those influencers. Some of these marketing platforms are specific to TikTok, and some even have reporting tools to provide campaign feedback.
There are a few drawbacks to this approach, however: for one, many of these platforms' most helpful features are hidden behind a paid subscription plan, whereas TikTok's Creator Marketplace is currently free for brands to use; in addition, someone still needs to manually sift through profiles. A lot of these platforms also have no way of tracking the fulfillment of contract responsibilities, meaning your brand still needs to hire or delegate someone to verify influencer content manually.
Influencer Databases
An even simpler campaign tool, influencer databases collect influencer profiles for companies to browse. Databases make it easy for brands to organize and categorize influencers, so you know you're finding the best matches for your specific campaign goals. Just like influencer marketing platforms, however, influencer databases still require companies to do the heavy lifting of browsing through page after page of profiles to find the best fits for them. Influencer databases also require payment unless you choose to create one yourself, and they need to be maintained very regularly to ensure all information is as up-to-date as possible, which leaves room for human error.
Things to Keep in Mind
While convenient, the TikTok Creator Marketplace — as well as any database or influencer marketing platform — is not a packaged solution for setting up and running an influencer marketing campaign. For one, there's not currently a way to initiate payment via TikTok, so any payment details will have to be worked out and executed outside of the app. In most cases, these platforms serve as less of an all-in-one solution for campaign management and more of a jumping-off point for running a campaign yourself.
If a DIY approach sounds like a drain on your time and resources, check out Statusphere. We handle all the campaign grunt work for you – from finding TikTok creators to campaign management and more. We have vetted, reliable influencers in our network for several different social media platforms, including TikTok, and we can get them posting about your brand with the push of a button. To chat about how we can help you find TikTok creators for your next campaign, give our influencer marketing experts a shout and contact us today.